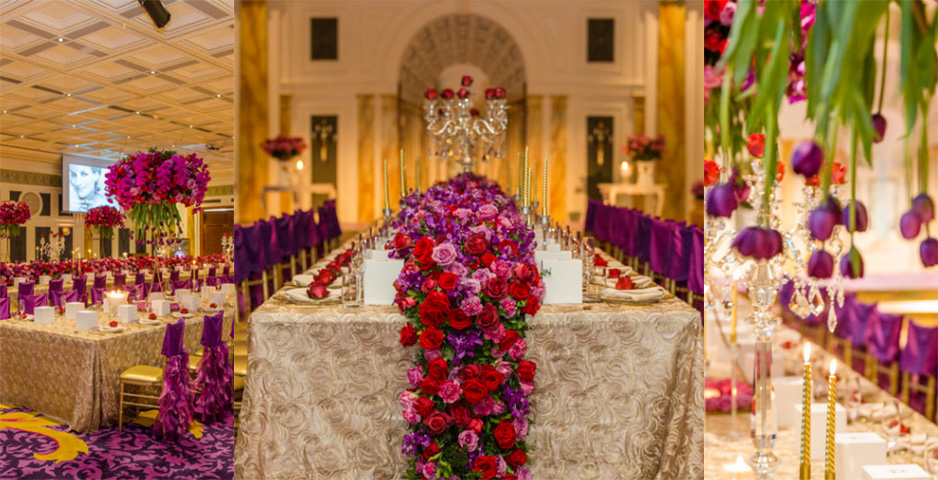 Corporate Events
The Style onQ creative team features multi-award winning, international stylists and planners passionate about creating unforgettable experiences, whether you require a distinctive design concept or perhaps just the finishing touches to your event, Style onQ can tailor a styling package to suit every need.
Having seamlessly delivered thousands of corporate events throughout their almost 20 year history, they have earned a flawless reputation for sophisticated, creative and original designs. The Style onQ team work with their clients' brief to create bold statements that bring those events to the next level.
With the ability to enhance brand recognition, create immersive product launches, add luxury and atmosphere to client appreciation events, construct talking points and build opportunities to create a lasting impression sure to remain in your guests' minds long after the event, it is not surprising that more and more corporate clients choose Style onQ to finesse their events.
Taking inspiration from their clients, the Style onQ team have sourced styling elements from all over the world to add to their ever-growing collection making sure they remain ahead of the trends and able to consistently deliver a perfect design to suit your brief. Their extensive warehouse features over 90 centrepiece foundations including vases, chandeliers, candelabras and silk florals just to name the favourites, over 80 sash colours on hand with plenty more available, backdrops, fairy lights, greenery, draping and so much more.
Attention to detail is so important for your event and consistency in floral design is yet another aspect that Style onQ can effortlessly coordinate alongside their in-house specialty florist. Highly qualified and internationally acclaimed, you can be sure your design will flow seamlessly.
What's more, Style onQ are experts at delivering the elements of communication, design and delivery and so they offer a complete event coordination service should you require it. This option allows you to present your brief to the professional Style onQ team and entrust the delivery of a remarkable, memorable event whilst you remain on track with your own tasks at hand, on the event day.