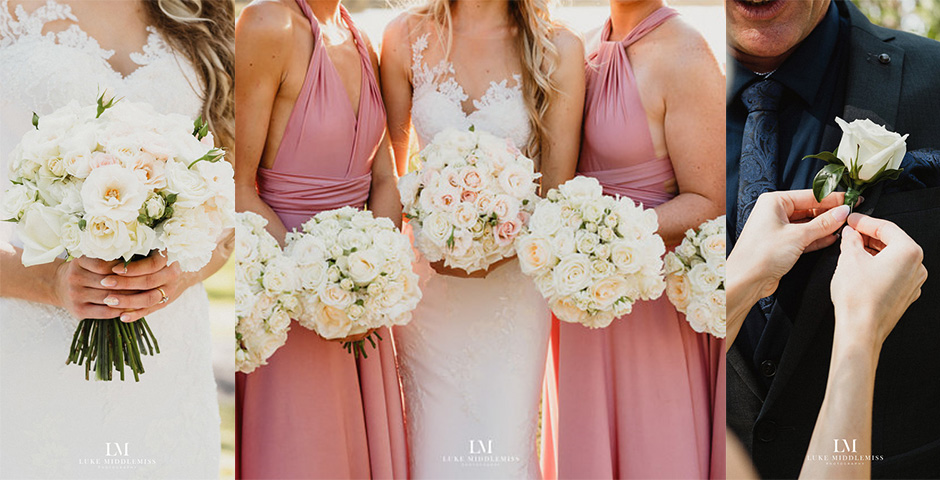 Florals
Capable of adding romantic elegance or a powerful statement, florals are a key aspect of your wedding styling. With artificial floral options available, florals can be featured within your design, to suit any budget.
This brings to the forefront another asset of the style onQ creative team – the incredible, award-winning in-house florist. Having trained in the world's leading floristry regions of Holland, London and Japan, she brings industry leading ability and skill with over 17 years of experience which empowers her to custom design collections for every wedding according to each styling concept. The style onQ team is constantly adapting to the ever-changing bridal styles of the season yet remains true to tradition when designing culturally significant pieces for clients.
Considering the vast array of florals for your wedding, it is important to ensure continuity of design so there is no conflict between one design element and another. Bouquets and button holes, table centerpieces, gift and cake table accents and even hanging installations can all be custom designed to meet most budgets and style concepts. Whether you envisage beautiful bold blooms or lush greenery amidst your celebration, the style onQ team will be sure to capture your vision and bring it to life for your big day.