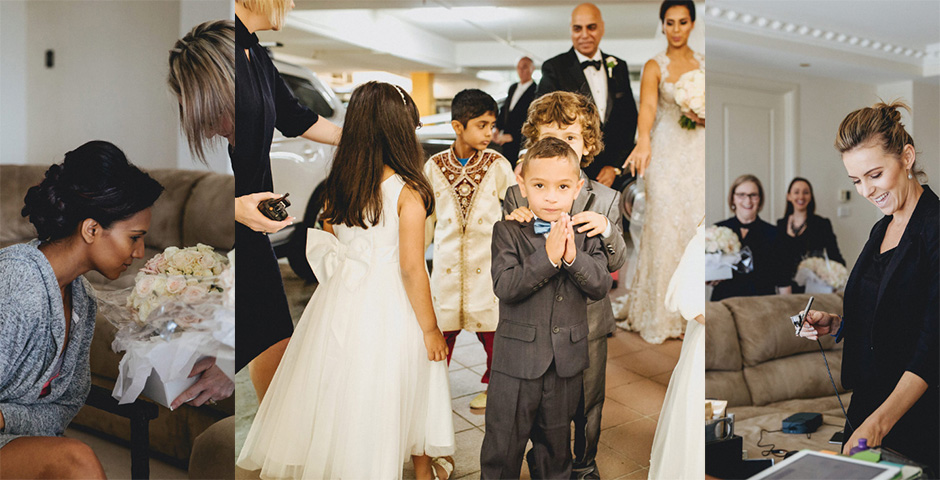 Planning and Day Facilitation
Weddings rate amongst the most memorable days of your life and there is no questioning why – bringing a lifetime of family and friends together, celebrating your love, sharing intimate hopes and dreams for the future. When the magnitude of your big day hits, planning your wedding can often become an overwhelming and stressful experience and you might need both emotional and professional support to feel ready for your big day. The family of style onQ understand this situation and they're there to help (their team are not only professionals but have also experienced the beautiful, highly emotional journey of planning their own big day and can relate to you on a personal level).
Did you know the average wedding of 99 guests takes over 250 hours to plan? That's a lot of time, effort and organization, especially if this is your first time planning a large event, let alone your once in a lifetime special day. If you're trying to balance full-time work, study, parenthood or you have a short time span, you're already quite an anxious person or you have a vision but no idea where or how to start developing that into your dream day, then it may be time to consider some professional wedding planning services. But wait, have you ever considered that Wedding and Event Planners aren't just for the rich and famous? Although counter-intuitive, hiring a planner often saves you money, time and a whole lot of worry.
The style onQ team have over 40 years of combined experience, they talk the same talk as other wedding professionals and can quickly and easily translate the confusing terms and conditions of wedding contracts, source you competitive quotes from industry leaders with excellent reputations and offer you sincere and sensitive guidance that leads you to making the best decisions for your special day.
With a focus on delivering high quality, unique, stress-free weddings style onQ offer a selection of planning services to suit every wedding. If you need someone to cover every aspect of your big day, including quotes, suppliers, venues, logistics, operations, budgets, dreams and so forth, from start to finish, you can enjoy their Extensive Planning Services. Alternatively, if you're confident in creating your big day and are only looking for a Wedding Day Facilitator so that you may hand over the last-minute-worries, attention to detail, manage quality control and emergency decisions, so that you have peace of mind and enjoy the day, then you will love the Wedding Day Facilitation service. If you already have a Venue Coorindator focused on the operational aspects of the venue, then Wedding Day Facilitation is also an option so that you know you have someone focused on your tailored vision ensuring everything unfolds exactly as you imagine. Being your very own eyes and ears, and support on the day.
Engaging a Wedding Planner or Facilitator isn't a weakness and doesn't mean you have to compromise on what you want, it's actually quite the contrary. They know all of the inside tips, tricks, logistics and even things may never have thought of. Utilising the services of style onQ as your Wedding Specialist shows that you want to create the best day ever and your trust in the professional, sincere, experienced team will deliver an exceptional day better than you ever imagined without any of the stress or worry you may have experienced otherwise.